Lukáš Embarks on an Incredible Journey! Let's Support Israel Together
{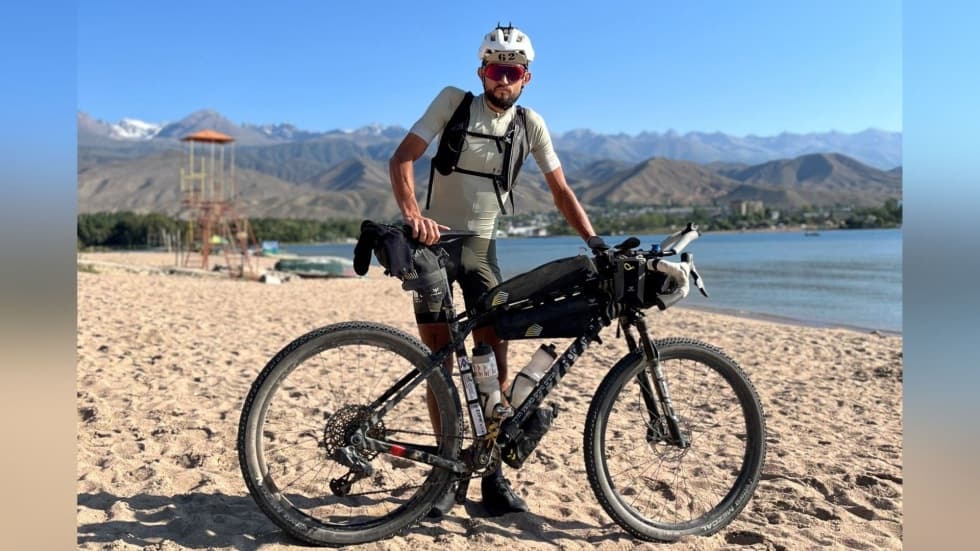 }
Lukáš Embarks on an Incredible Journey! Let's Support Israel Together
Amount raised 94 794 Kč of 50 000 Kč goal
Left -22 days
190 % z původního cíle
The campaign has ended 14. November 2023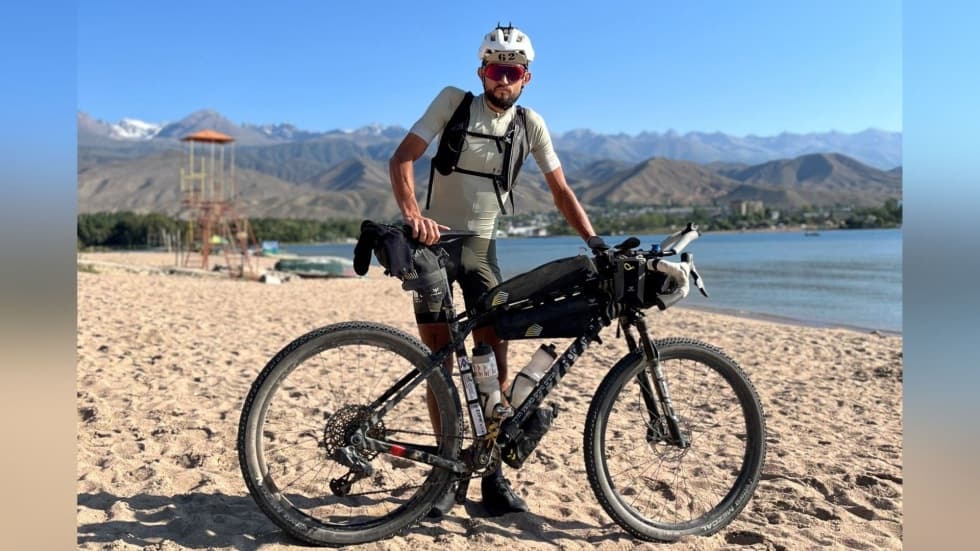 My name is Lukáš, and on Tuesday, October 17, 2023, I'm setting out on an amazing cycling journey to draw a 3,000 km-long Star of David across the heart of Europe.
The proceeds from this fundraiser will go into a SOS Israel charity collection. I invite you to support me in this endeavour!
A year ago, I participated in a mountain bike race in Israel. It was an extraordinary race from the north to the south, covering 1,500 km, where we rode non-stop, carrying all our supplies ourselves, without any support. I managed to win the race, earning significant recognition from the people of Israel. Unfortunately, shortly after the race, my bike was stolen.
In that moment, my Israeli friends didn't hesitate. They quickly organized a fundraiser and raised funds to buy me a new bike. This experience brought us even closer together. Now, it's my turn to give back.
You can follow my journey online by clicking HERE and I will be sharing updates on my INSTAGRAM.
Anyone who wishes to join me on this journey and provide humanitarian support to Israel is warmly welcome!
Hurá! Hvězda je dokončena
30. 10. 2023
Tak hvězda je dokončená, pravděpodobně největší symbol na světě dlouhý 2816 km, celkem nastoupáno 35 000 výškových metrů. Po ceste jsem měl celkem 120 překážek v podobě objížděk a uzavřených silnic. k tomu všemu jsem přijel o 5,5 kg lehčí a na trase jsem strávil 9 dnů a 2 hodiny což je okolo 310 km na den. Počasí moc nepřálo, krom jednoho dne pršelo, a tři dny propšely celé, ale to mě neodradilo a díky podpoře jak z ČR tak z Izraele jsem ani jednou nezaváhal nad tím trasu vzdát.
Izrael z mého vyjádření podpory byl unešený, akce se objevila v Televizních zprávách, v různých článcích a dostala se k desetitisícům lidí. Toto gesto bylo hlavně o ukázání podpory a je z toho největší symbol a ukazuje Izraelcům ať jsou silní, jako je moje hvězda. Zároveň celý příběh s ukradeným kolem ukazuje, že pokud lidé chtějí, mohou se špatné věci proměnit v něco dobrého. V době války je pozitivních zpráv málo, ale tohle je jedna z nich. Byl bych moc rád kdyby se o akci dozvědělo co nejvíce lidí i v České republice, aby lidé věděli, že protest či podpora se nemusí vyjadřovat tím, že se máchá vlajkama v ulicích, dělá se rozruch, napadají se lidé a vyřvávají se odporná hesla. Takto chytře a neagresivně jsem to vyjádřil já a dosah jednotlivce byl mnohem větší než dav v ulicích. Pomozte mi prosím dokončit sbírku, já jsem to za vás objel a vy podporu můžete ukázat tím, že přispějete libovolnou částkou.
Děkuji za vaši podporu. Lukáš
500 Kč — Anonymous donor 1 month ago
"Silné a úžasné gesto, skvělá jízda. Kdybys potřeboval umýt kolo víš kde 😉"
1 234 Kč — Ředitel Alzy 1 month ago
"Jsi dobrý Lukáši."
1 000 Kč — Autodoprava Chochola 1 month ago
"Díky, kámo. <3"
1 000 Kč — K. 1 month ago
252 Kč — David Novák 1 month ago
"Miluji Israel a jeho obyvatele. "
1 221 Kč — Květa 1 month ago
"Thank you for your support!"
1 000 Kč — Anonymous donor 1 month ago
"Thank you for your support - it means so much in a world that is fuelled by hatred right now."
1 000 Kč — Jon 1 month ago
200 Kč — Karel 1 month ago