Let's help an ill family of war veteran
Let's help an ill family of war veteran
Amount raised 700 889 Kč of 1 000 000 Kč goal
Left 61 days
70 % z původního cíle
The campaign has ended 28. March 2022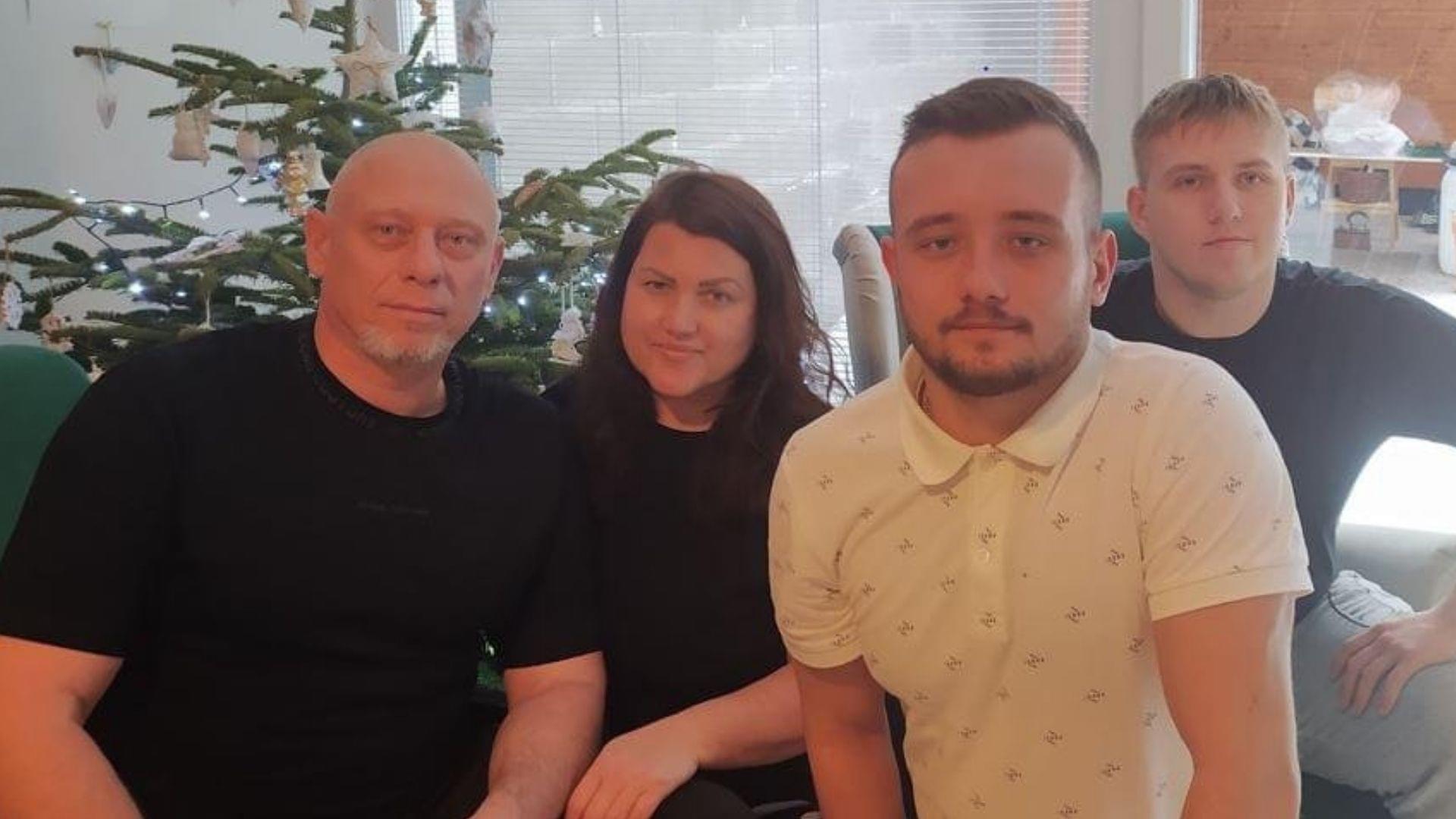 My name is Lenka and my family's story began in 1993 when I was rescued as a victim of a crime by my future husband Pavel, a member of the specialist police unit. I had fallen in love with this hero, and in 1995 our son Pavel jr. was born, and in 2003 Adam.
Pavel left the police and joined the Czech Army in 2002. There he has been called to Kosovo, Iraq, and Afghanistan. Since 2011 he has become a member of the Close Protection Unit. I am a graduate nurse, but I also worked as a police officer for several years.
When my husband was preparing for one of his deployments, Adam was diagnosed with autism. The doctors told us to put him in an institute, as he predicted a hard time even learning to read and write and that he wouldn't understand ordinary habits. But we didn't give up. Today he is in the 3rd year of high school, and he is an excellent student.
Soon after, our fate dealt another blow to us when Pavel jr. was diagnosed with polycystic fibrous dysplasia of the bones at the age of 17. This disease leads to deformities and broken bones. But all these blows brought Pavel and me closer and strengthened our relationship.
Unfortunately, in 2010 I suffered a stroke with right-sided paralysis. So, everything was left to Pavel, taking care of disabled Adam, me, and our older son, as well as the household. Strokes came twice more after that, and Pavel was still our safe harbour.
In August 2019, we moved from Prague back to Moravia, and we started to build a house with money that Pavel had saved on his missions.
But in May 2019, Pavel had an accident with a car driver who hit him from his bike.
This collection will help the war veteran and his ailing wife pay the mortgage.
Pavel tried to return to duty as soon as possible after the accident, but the effects of the accident only started to become apparent over time. In November 2020, he went on sick leave due to spinal and shoulder pain. After a series of rehabilitation sessions and examinations, he was diagnosed with shoulder surgery. Unfortunately, Pavel is still very limited in his movement and is awaiting further treatment. He has not yet received compensation from the driver or her insurance company.
After 30 years of service, Pavel reconciled with leaving the service, but he has hoped to start a new career in health. We had taken out a mortgage for a million Czech crowns on the house, and the building had gotten more expensive while we were obliged to rent an apartment. I have only had a partial disability pension since my stroke. I tried to work as a nurse, but my health betrayed me again. We drive our son Adam to school every day. He reached the age of majority, so the state has reduced our care allowance. However, his progress makes us very happy, and we would like to encourage him to go to university.
This collection was found by Spolek Vlčí máky.
1 000 Kč — Anett about a minute ago
373 Kč — Anonymous donor 6 minutes ago
252 Kč — Anonymous donor 18 minutes ago
500 Kč — Roman Lariš 35 minutes ago
"přeji hodně sil"
1 000 Kč — Anonymous donor about an hour ago
"Jste borec. Držím pěsti"
252 Kč — Marek M. about an hour ago
777 Kč — Anonymous donor about 2 hours ago
2 000 Kč — Anonymous donor about 2 hours ago
100 Kč — Anonymous donor about 2 hours ago
"Držte se! "
1 000 Kč — Filip W. about 3 hours ago