Let's help an ill family of war veteran
Let's help an ill family of war veteran
Amount raised 883 012 Kč of 1 000 000 Kč goal
Left -367 days
88 % z původního cíle
The campaign has ended 28. March 2022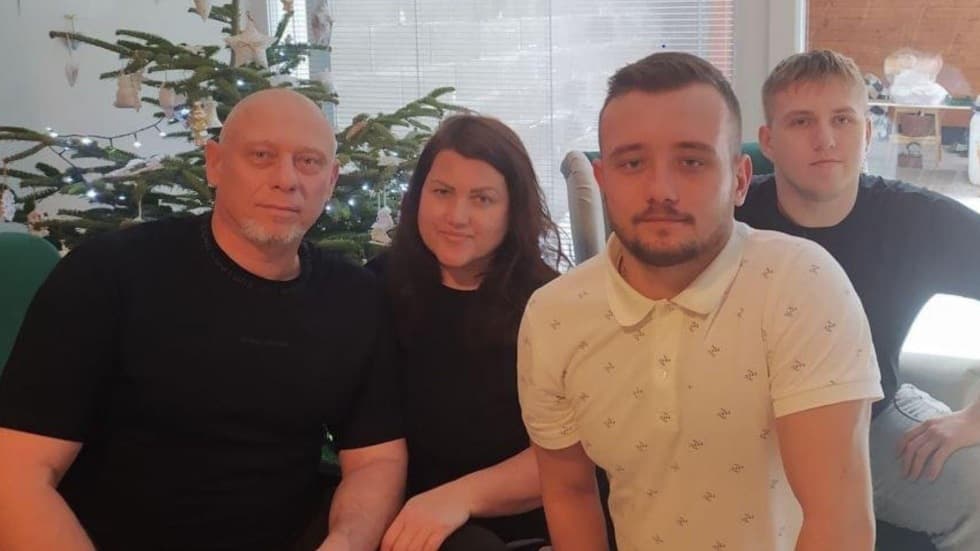 My name is Lenka and my family's story began in 1993 when I was rescued as a victim of a crime by my future husband Pavel, a member of the specialist police unit. I had fallen in love with this hero, and in 1995 our son Pavel jr. was born, and in 2003 Adam.
Pavel left the police and joined the Czech Army in 2002. There he has been called to Kosovo, Iraq, and Afghanistan. Since 2011 he has become a member of the Close Protection Unit. I am a graduate nurse, but I also worked as a police officer for several years.
When my husband was preparing for one of his deployments, Adam was diagnosed with autism. The doctors told us to put him in an institute, as he predicted a hard time even learning to read and write and that he wouldn't understand ordinary habits. But we didn't give up. Today he is in the 3rd year of high school, and he is an excellent student.
Soon after, our fate dealt another blow to us when Pavel jr. was diagnosed with polycystic fibrous dysplasia of the bones at the age of 17. This disease leads to deformities and broken bones. But all these blows brought Pavel and me closer and strengthened our relationship.
Unfortunately, in 2010 I suffered a stroke with right-sided paralysis. So, everything was left to Pavel, taking care of disabled Adam, me, and our older son, as well as the household. Strokes came twice more after that, and Pavel was still our safe harbour.
In August 2019, we moved from Prague back to Moravia, and we started to build a house with money that Pavel had saved on his missions.
But in May 2019, Pavel had an accident with a car driver who hit him from his bike.
This collection will help the war veteran and his ailing wife pay the mortgage.
Pavel tried to return to duty as soon as possible after the accident, but the effects of the accident only started to become apparent over time. In November 2020, he went on sick leave due to spinal and shoulder pain. After a series of rehabilitation sessions and examinations, he was diagnosed with shoulder surgery. Unfortunately, Pavel is still very limited in his movement and is awaiting further treatment. He has not yet received compensation from the driver or her insurance company.
After 30 years of service, Pavel reconciled with leaving the service, but he has hoped to start a new career in health. We had taken out a mortgage for a million Czech crowns on the house, and the building had gotten more expensive while we were obliged to rent an apartment. I have only had a partial disability pension since my stroke. I tried to work as a nurse, but my health betrayed me again. We drive our son Adam to school every day. He reached the age of majority, so the state has reduced our care allowance. However, his progress makes us very happy, and we would like to encourage him to go to university.
This collection was found by Spolek Vlčí máky.
Poděkování vám všem!
02. 05. 2022
Dovolte mi prosím, jménem celé mojí milované rodiny, poděkovat vám všem, kteří jste v této nelehké době, navíc ve vánočním čase a krátce po něm, kdy náklady každé rodiny stoupají do astronomických výšin, vzali kus ze svého a poslali na naši sbírku, kterou pro nás založil SPOLEK VLČÍCH MÁKŮ. Každá částka, která přibyla na náš účet byla pro nás cenná, protože nám dokázala, že jsou mezi námi i lidé, kteří nejsou lhostejní k osudu druhých, stejně jako jsme to dělali my, když to bylo v našich silách. Četla jsem každou zprávu, kterou jste napsali pod svůj příspěvek a za každý došlý příspěvek v duchu poděkovala.
Velké poděkování patří všem přátelům, kteří nám poslali nejen finanční pomoc a psychickou podporu, ale zároveň nám nabídli své síly a čas při práci na našem domečku. Děkujeme všem, kteří i z toho mála, co mají poslali nám, aby dokázali, že lidé umí držet spolu. Děkuji také známým osobnostem a firmám, kteří přispěli velkými částkami. Obrovské poděkování patří rodině SOVIČKOVÝCH (snad prominou, že je jmenuji přímo), jejichž dar byl navíc projevem obrovské lidskosti a solidarity. Dovolím si také jmenovitě poděkovat panu generálovi Petru HROMKOVI a panu generálovi Jaromíru ŠEBESTOVI, které má můj manžel v obrovské úctě a kteří nám pomohli nejen finančně, ale díky nim a paní generálce Šmerdové, mohl Pavel odjet do vojenského rehabilitačního ústavu na Slapech, kde mu velmi pomohli s pooperační rehabilitací. Do našich životů pak kromě všech těch úžasných lidiček, kteří nám pomohli, vstoupily i tři ženy, které zůstanou s naší rodinou asi navždy spjaté. Celým svým srdcem bych chtěla poděkovat paní majorce Romaně Musilové, paní Mirce Paškové a již výše zmíněné, paní generálce Lence Šmerdové. Děkuji a doufám, že naše cesty sbírkou nedošly do cíle, ale budou se znovu spojovat. Děkuji za vaši pomoc a péči v našem nelehkém období, kdy jsem měla pocit, že nemohu dál, že překážky na naší cestě jsou příliš velké, že je jako rodina nemůžeme sami překonat.
Sbírka pro nás však znamenala i negativní reakce. Zažili jsme zklamání v jednání některých lidí, kteří by měli být v tomto čase spíše naší oporou. O to více si vážíme pomoci od těch, pro které jsme byli úplně cizí a přesto se rozhodli nám pomoci.
V současné době se Pavel zapojil znovu po dlouhých měsících před a po operaci do pracovního procesu. Přejte mu prosím společně semnou zdraví a štěstí.
Částka, kterou se díky sbírce pomohlo vybrat, (po odečtení nákladů za vedení a zřízení pro nadaci) byla převedena na náš účet. V současné době jsou prostředky čerpány pro dostavbu domu a na umoření hypotéky.
Děkujeme Vám
S obrovskou úctou a pokorou k Vám všem za naši rodinu
Lenka Ohlídalová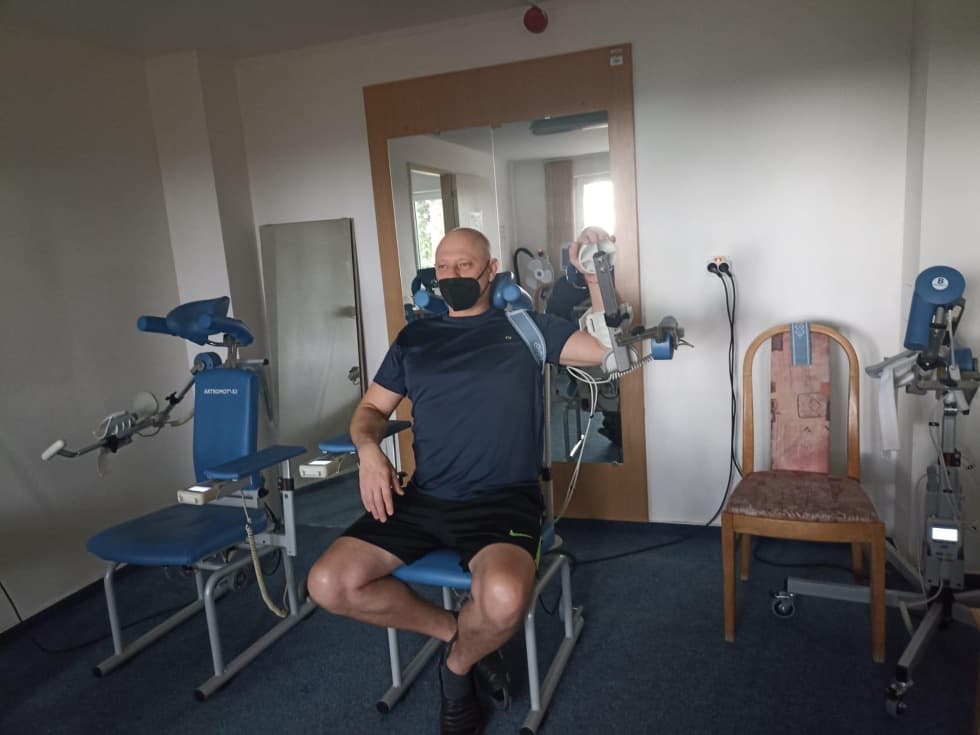 Velký dík všem dárcům!
10. 02. 2022
Dobrý den Vám všem a díky za obrovskou podporu, které si moc vážíme a jsme za ni opravdu vděční. Vaši přízeň budeme potřebovat i nadále, rehabilitace manžela se, oproti očekávání, protáhly a z původních tří týdnů pokračují již druhý měsíc a budou až do března. ... Lenka
1 000 Kč — Miroslava Pašková 1 year ago
200 Kč — Anonymous donor 1 year ago
"Držte se, přeji spoustu sil!"
2 300 Kč — Ernest 1 year ago
212 Kč — Anonymní dárce 1 year ago
"Hodně štěstí a hlavně zdravíčko vám přeji z celého srdce. "
300 Kč — Anonymous donor 1 year ago
205 Kč — Anonymous donor 1 year ago
777 Kč — Anonymous donor 1 year ago
"Milí Ohlídalovi, smekám před Vámi a společně s naším darem posíláme energii do Vašich dalších společných let! "
21 000 Kč — Johanka a Eliška Sovičkovi 1 year ago
43 000 Kč — Pavel Sovička 1 year ago
500 Kč — Pavel Horáček 1 year ago