Amount raised 0 Kč of 500 000 Kč goal
Left -219 days
0 % z původního cíle
The campaign has ended 25. April 2022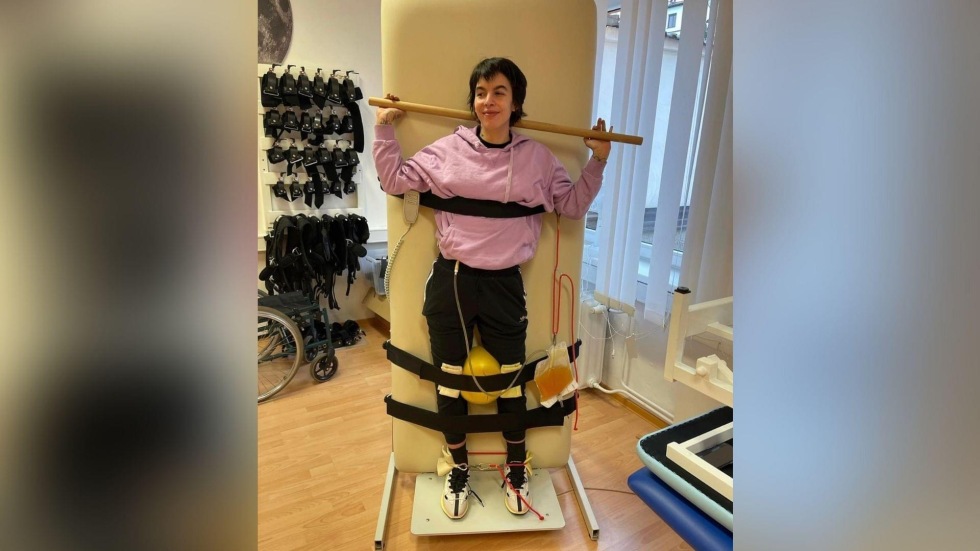 Jmenuju se Nela.
Žila jsem si svůj štastnej, veselej život a ze všeho se radovala.
To se však změnilo v roce 2017, kdy mě brutálně znásilnil a málem zavraždil můj dvacetitří letý soused, kterého jsem znala jen zběžně (více v odkazu CNN).
Bohužel jsem neměla žádnou psychiatrickou nebo psychologickou péči, a i když jsem bojovala, jak se dalo, o. dva roky později jsem vyskočila ze čtvrtého patra. Nevěděla jsem vůbec kam dál.
Bohužel mě odvezli na Bulovku, do. nejbližší nemocnice, kde péče byla velmi zanedbaná, nikdo se mnou necvičil a podstoupila jsem 17 operací.
Teď se má všechno jinak, jsem štastná, našla jsem opět sama sebe a hlavně prioritu - opět se postavit na vlastní nohy a všem, co mi přispějou nebo jen drží palce, podat ruku.
Prognózy jsou velmi dobré, za půl roku bych mohla chodit s chodítkem a dále se posouvat dál, neurorehabilitace jsou velmi účinné, ale také pěkně drahé, cca 130 000 Kč měsíčně.
Ortoped mi řekl, že mi budou muset operovat achilovky + podstoupit další plastiku, po mých zkušenostech si opravdu přeji soukromou kliniku, které mohu věřit.
S láskou,
Nela
"převod do sbírky Lucince s leukémií odlehčí automobil"
-252 Kč — znesnáze21 7 months ago
252 Kč — Anonymous donor 8 months ago