Help us get Márinka from Colombia to the Czech Republic
{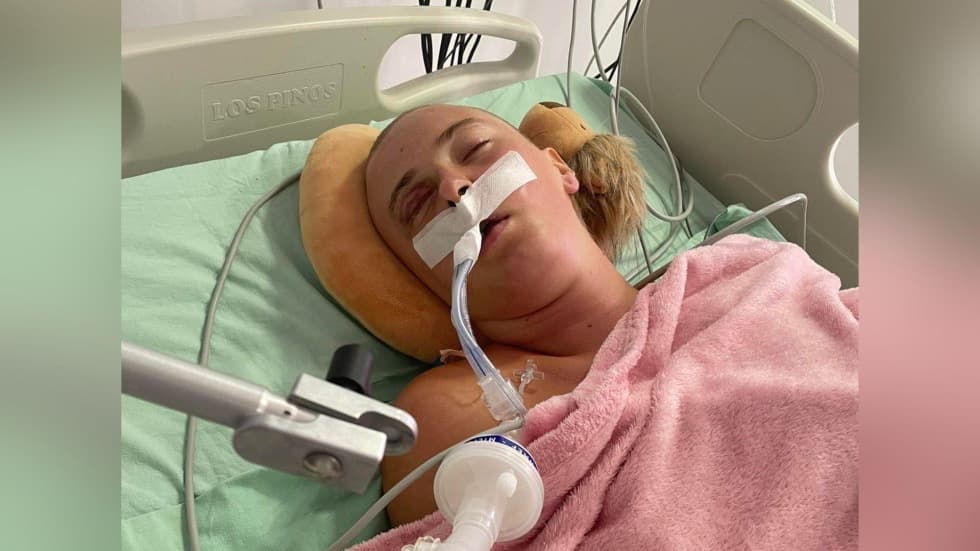 }
Help us get Márinka from Colombia to the Czech Republic
Amount raised 3 649 807 Kč of 3 400 000 Kč goal
Left -131 days
107 % z původního cíle
The campaign has ended 26. July 2023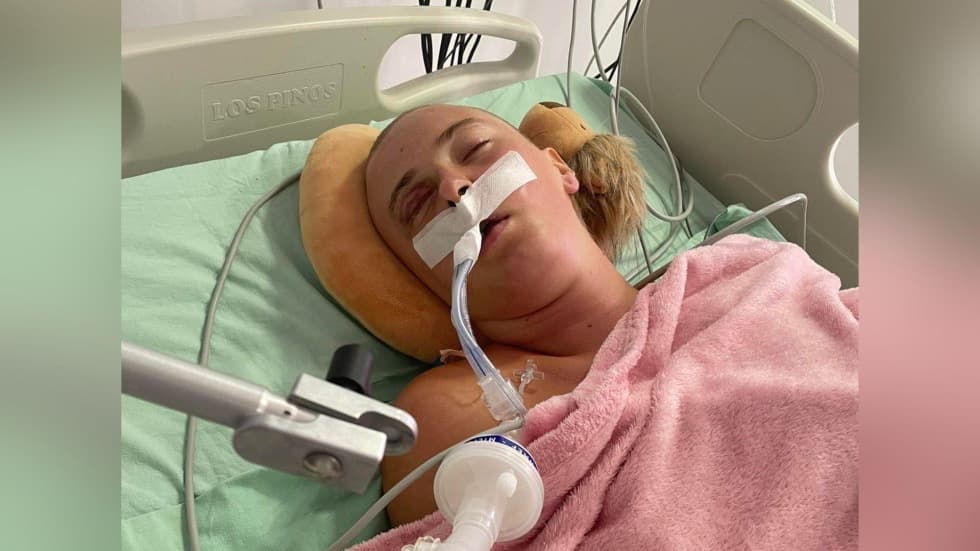 Infomation for non-EU donors:
If you are donating outside the EU, please use the following bank information for payment and donate in EUR. Use QR code:
or payment information:
Account number: 4004040040
Bank code: 5500
IBAN CZ2155000000004004040040
SWIFT RZBCCZPP
-----------------------------------------
Twenty-two-year-old Marinka from Prague is now unconscious in a hospital in Colombia and needs to be transported to the Czech Republic and receive medical care as soon as possible.
Márinka worked as a volunteer in Santa Marta, Colombia.
On her day off, she went exploring nature there, when she accidentally fell from a waterfall and is now in the intensive care unit of the Hospital Universitario Julio Méndez Barreneche E.S.E. right in Santa Marta after a difficult brain surgery.
Mari is now in artificial sleep, connected to a breathing machine, with broken wrists and broken legs. Her condition is serious, but doctors say she is getting better and healing.
Mari has been a great fighter since she was little, which is proven by the fact that she managed the fall and the subsequent difficult transport through the jungle to the hospital, where she now continues to fight.
Mari is a unique young lady, she will be 23 this year and if you knew her, she would definitely put a smile on your face. In addition to being an artist, Mari also wrote and illustrated her own book, which she also published.
She is truly an exceptional soul. She has already gone through one major life test, which was 10 years ago when she lost her mother. At the moment, the life and health of my daughter and our little sister are our priorities. At the same time, it is necessary to ensure legislative and other necessities, which will include transport to the Czech Republic.
Unfortunately, Mari's insurance does not include the payment of the so-called repatriation flight, which is necessary for her safe transport to the Czech Republic and the subsequent continuation of treatment and recovery in the territory of the Czech Republic.
Preliminary costs are estimated at 3,400,000 CZK.
Therefore, we ask everyone who wants to support Mari's return home, where she will be under the care of Czech doctors and near her loving family, please support this fundraiser.
The transport will take place as soon as Marie's health allows. We will be grateful from the bottom of our hearts for any support, help, but also for your positive thoughts.
We hope that soon we will be able to welcome our daughter, sister and friend back to our home. Thank you in advance.
Father Vladimír, brothers Adam and Maty, sister Marika and all friends and acquaintances.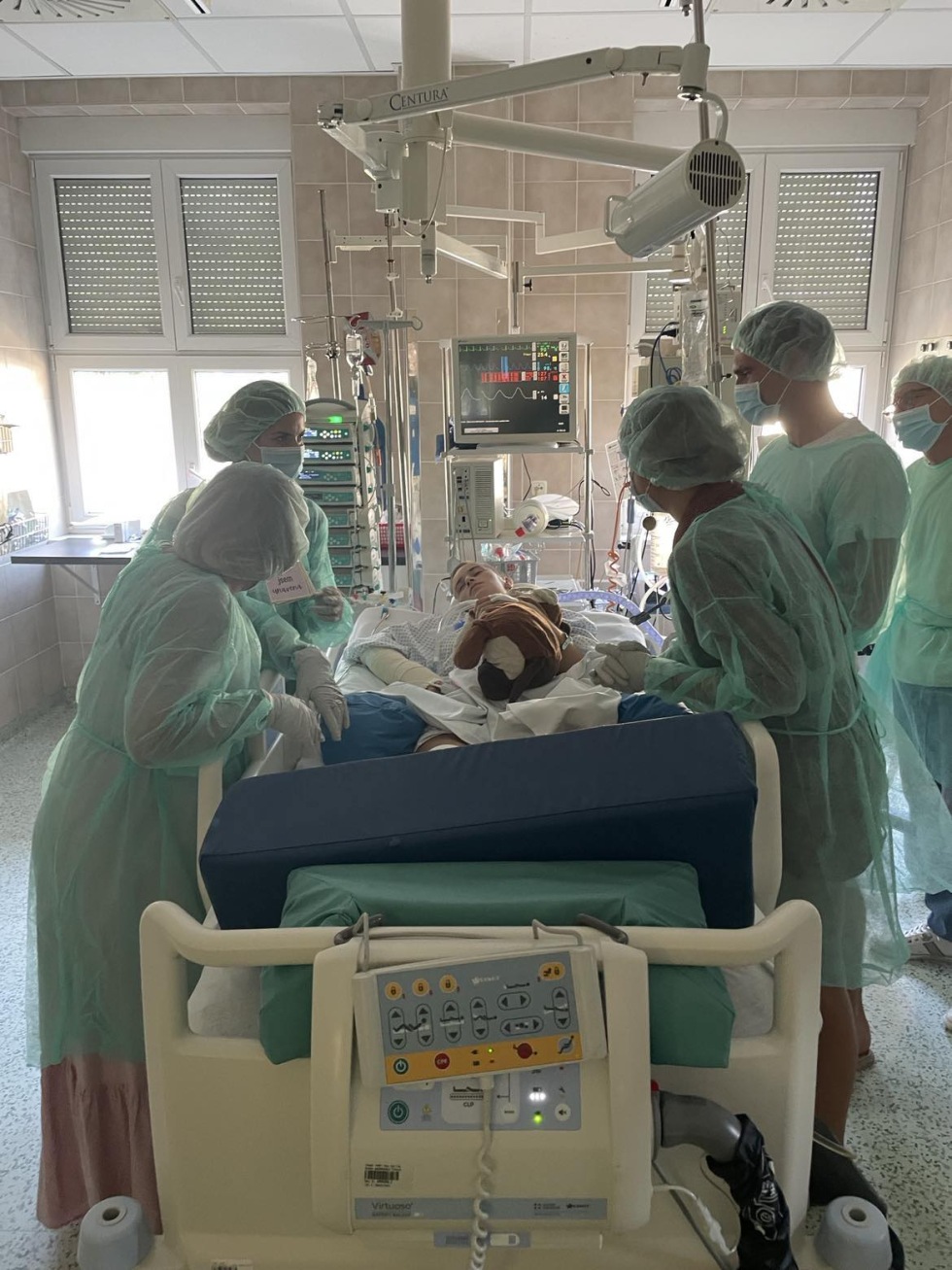 Márinka je v ČR
12. 07. 2023
Milí dárci a krásné duše,
rádi bychom Vás informovali, že naše Márinka se v pondělí vrátila leteckým speciálem zpátky do České republiky. Toto by se nestalo nebýt vás, kteří příběh sdíleli a finančně i mentálně nás podporovali. Situace se měnila rychle a to, že se povedlo vybrat celkovou částku v takto krátkém období, pomohlo celý proces urychlit. Pro celou rodinu to byly velmi těžké chvíle. Zvláště pak pro mého bratra a sestru, kteří Márinku poslední měsíc v Kolumbii podporovali a museli bojovat s místní byrokrací a laxním přístupem. Věřte, že to bylo drama až do poslední chvíle.
Nesmírně si vážíme vaší podpory a jsme obrovsky vděční, že jste nám pomohli dostat naši holčičku zpět domů do péče českých odborníků. Márinka už je v blízkosti své milující rodiny, nonverbálně komunikuje a začala s rehabilitací. Její stav nám dělá velkou radost a věříme, že se bude nadále zlepšovat. Stále je však brzy předpovídat vývoj regenerace a tak po konzultaci s Znesnazí21 sbírku zastavovat zatím nebudeme. Výtěžek nad rámec převozu bude použit na rehabilitaci a náklady spojené s léčbou.
Navždy vděční rodina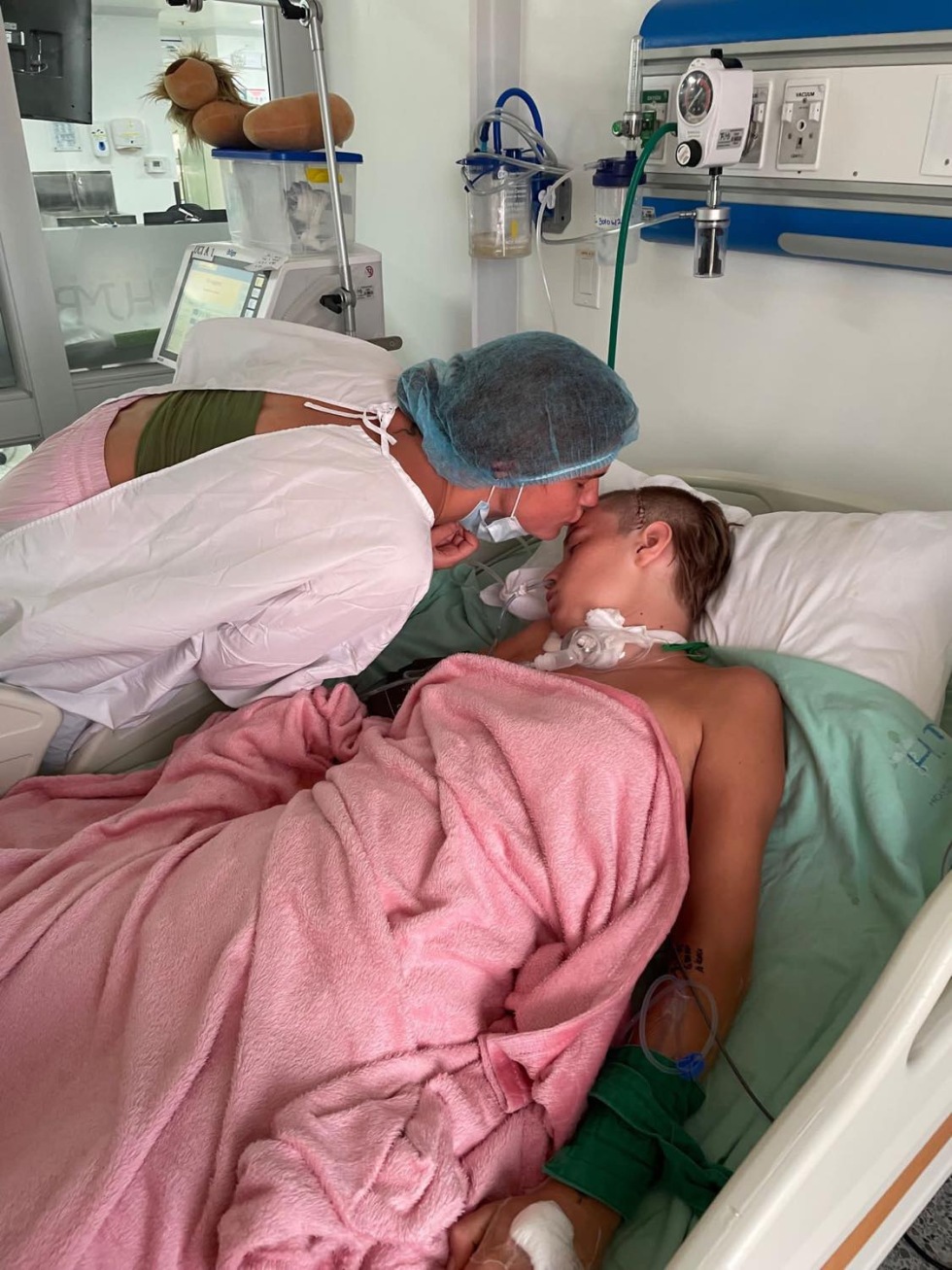 Vaše solidarita a pomoc je nadskutečná
01. 07. 2023
Vážení dárci a krásné duše,
na vyjádření díku neexistuje dostatek slov. Nikoho z nás by nenapadlo, že se nám podaří cílová částka vybrat v takto krátké době. Vaše solidarita a pomoc je nadskutečná a my si toho nesmírně vážíme.
I z Kolumbie přichází pozitivní zprávy a Márinka by mohla příští týden letět domů, což by bez Vaší pomoci nebylo uskutečnitelné. Nemocnice už je v kontaktu s Meditransem, který se postará o přepravu do ČR dle přiložené objednávky.
Márinka Vaší podporu cítí a pomalu se probouzí.
Rozsah zranění je nadále těžké předpovídat a i proto zatím sbírku, po konzultaci s Znesnází21, zastavovat nebudeme. Výtěžek nad rámec převozu bude použit na náklady spojené s následnou léčbou a rehabilitací.
Děkujeme, navždy vděční
Rodina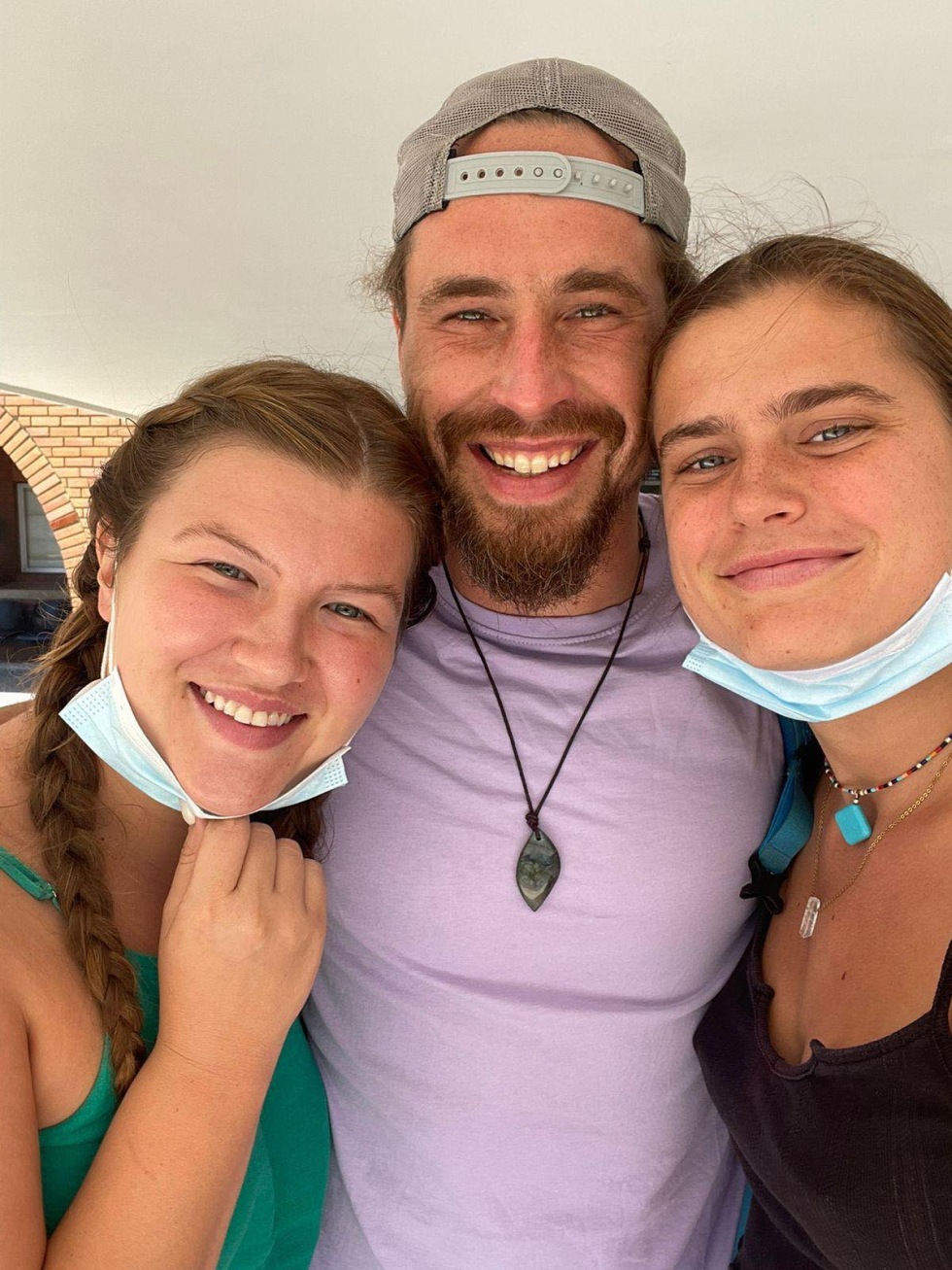 PODĚKOVÁNÍ
27. 06. 2023
Těžko se nám slovy vyjadřuje, jak moc jsme Vám vděční za koncentrovanou vlnu lásky a podpory, které se nám od vás dostává.
Márinka už není pod vlivem sedativ a nyní čekáme na moment, kdy se její tělo a mozek dostatečně zregenerují k probuzení. Dle doktorů to může být otázka hodin, dní nebo i týdnů a tak musíme i nadále zůstat trpěliví.
Je to velká bojovnice a její stav se nadále lepší. Teprve až po probuzení bude možné zjistit případný rozsah poškození( úrazu), naplánovat postup další rekonvalscence a převoz domů.
Pro nás všechny je to silná životní zkouška, ze které se společně vrátíme silnější a to i díky Vám a vaší podpoře a lásce.
Ze srdce děkujeme
Rodina
373 Kč — Anonymous donor 4 months ago
"❤️"
777 Kč — Anonymous donor 4 months ago
"Ať je Marinka brzy doma s rodinou."
1 221 Kč — Šárka 4 months ago
"převod darů ze sbírkového účtu č. 4004040040/5500 ze dne 10.7.-24.7.2023"
4 138 Kč — znesnáze21 4 months ago
455 Kč — Anonymous donor 4 months ago
"Ze srdce přeji uzdravení a návrat domů."
373 Kč — Anonymous donor 5 months ago
200 Kč — Anonymous donor 5 months ago
373 Kč — Anonymous donor 5 months ago
1 000 Kč — Anonymous donor 5 months ago
100 Kč — Anonymous donor 5 months ago