{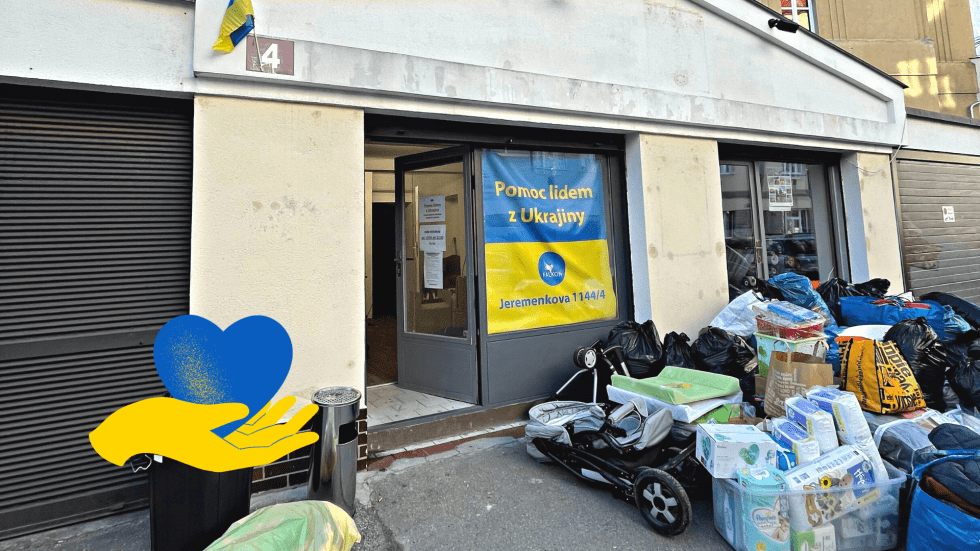 }
Amount raised 29 170 Kč of 250 000 Kč goal
Left -461 days
12 % z původního cíle
The campaign has ended 16. June 2022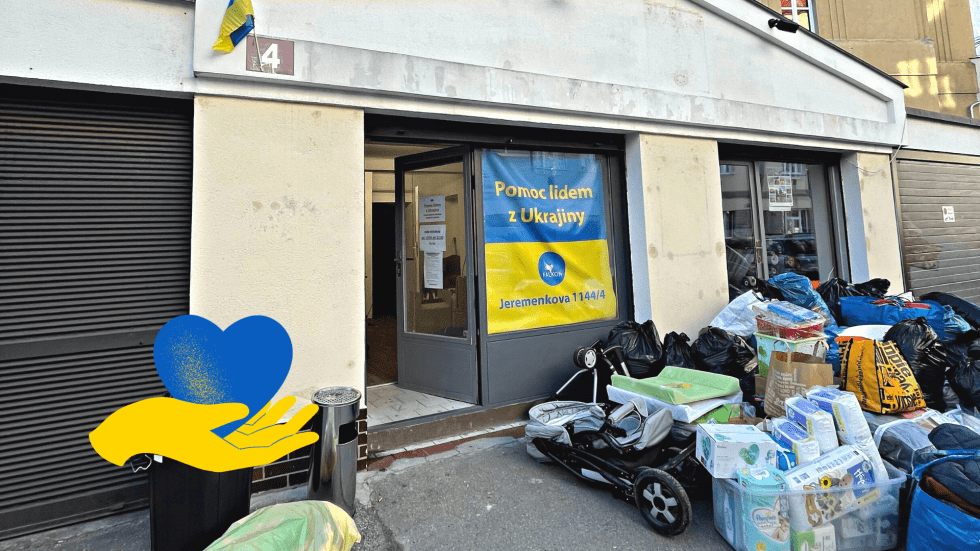 In the Czech Republic there are 200,000 refugees from Ukraine seeking shelter and peace away from their homes. The majority of these refugees have limited money and require assitance to support their basic needs. The non-profit organization Falkon K (www.falkon-ua.org ) is focused on providing food, shelter and saftey to refugees in the Czech Republic as well as sending specific humanitarian aid directly to Ukraine. Falkon is now partnering with Zásilkovna which will load humanitarian aid from Falkon's warehouse in Hořovice every Tuesday and Friday, transport it to a logistics warehouse in Zakarpattia (Ukraine), from there the international organization ADRA will distribute it to key points in Ukraine.
A donation can help Falkon provide food for refugees that visit the centre on Jeremenkova 1144/4 - Prague 4.
We support mothers and babies by providing diapers, hygienic requirements, baby food, clothes and strollers. We also completely fund the living costs of 50 refugees in various hostels in and around Prague (Malá Chuchle, Kralupy nad Vltavou, Korycany, Mořina, Běchovice, Hostivice, Zbraslav).
Falkon is also supporting the work of the International Global Concepts School to create a temporary centre for Ukrainian children (ages 3-6) on Nebusicka 75 in Prague 6. The current capacity is 15 children, with funding, the capacity can increase.
Seeing that the chaos that the war has inflicted is causing the situation to change everyday, creating huge destabilization withing the entire region - funding is the most efficient way to respond to needs of people who require humanitarian aid, please donate to this fundraiser, any amount will help.
Maskovací sitě na Ukrajinu
22. 03. 2022
Pletení maskovacích sítí, které budou v pátek odeslány do Mukačeva. Děkujeme všem dnešním dobrovolníkům. Pokud se chcete přidat, pokračujeme zítra (23.3) a čtvrtek (24.3) od 9:00
Adresa: Nebušická 75- Praha 6.
Děkujeme mezinárodní škole The Global Concepts za hostování.
PŘEDŠKOLKA ZAČÍNÁ
21. 03. 2022
Dnes dorazily první děti do dočasné ukrajinské školky v Nebušicích, kterou pořádá Global Concepts Preschool. Spolek Falkon tam pomáhala usnadnit organizační proces.
2 112 Kč — Anonymous donor 1 year ago
15 000 Kč — Anonymous donor 2 years ago
3 000 Kč — Olia K 2 years ago
6 727 Kč — Anonymous donor 2 years ago
777 Kč — Anonymous donor 2 years ago
777 Kč — Anonymous donor 2 years ago
"💛💙🇺🇦"
777 Kč — Anonymous donor 2 years ago