{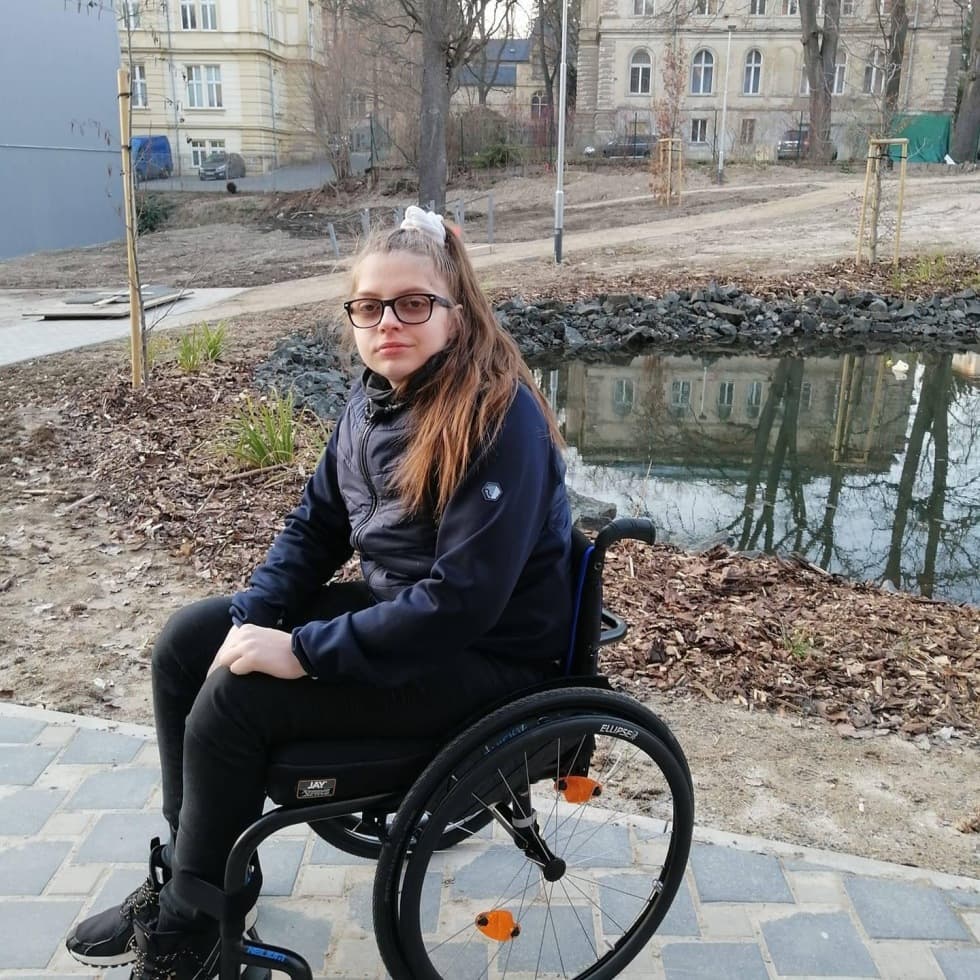 }
Amount raised 2 105 Kč of 197 400 Kč goal
Left -744 days
1 % z původního cíle
The campaign has ended 16. November 2020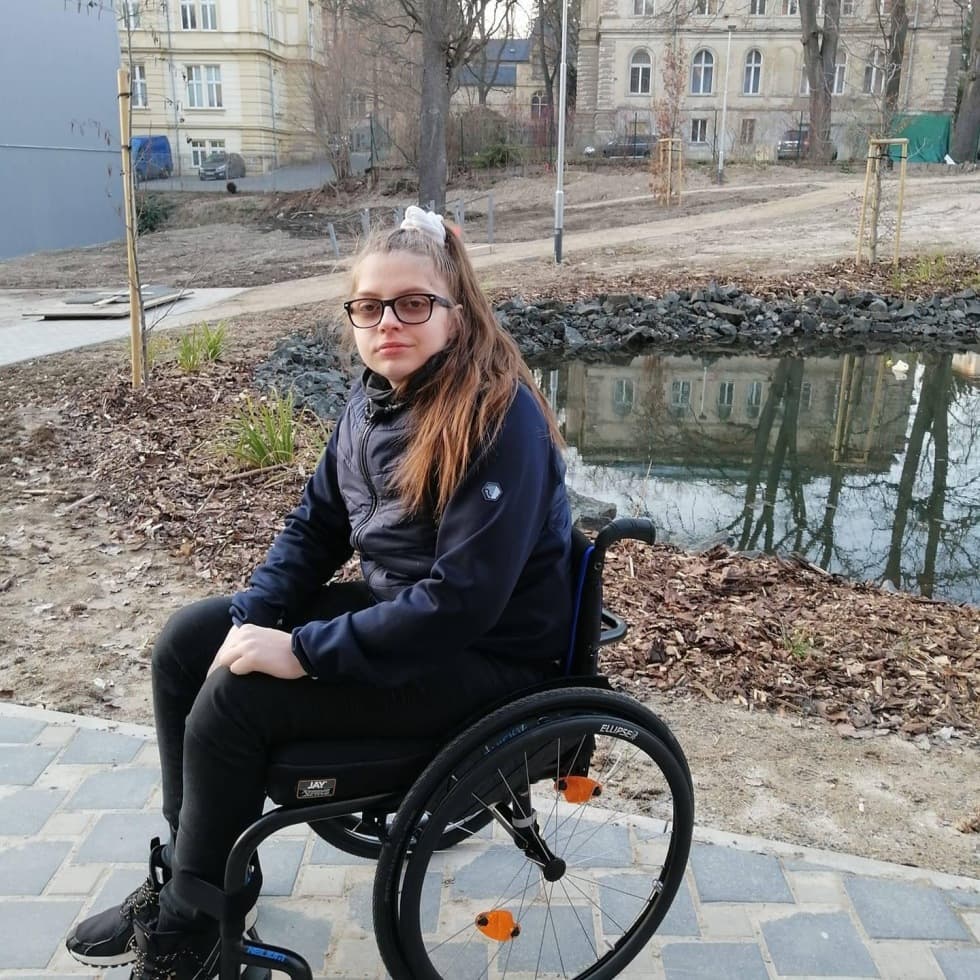 Pojďme znovu podpořit Káťu a splnitještě jeden její velký sen – pořídit si handbike. Už jednou jsme to dokázali a Káťa si tak díky vám můžepořídit elektrický vozík! Zvládneme to znovu?
Dnes 19letá Katka se narodila předčasně,všechno se tenkrát zdálo v pořádku. Byla hodné a šťastné dítě. Jenže okolo 1,5roku se začaly projevovat první zdravotní komplikace. Když Káťa začalachodit, často padala a krůčky jí dělaly velké problémy. Na genetice nakonecdiagnostikovali Ehlersův-Danlosův syndrom, který se projevuje volnýmiklouby a vazy. Později se přidalo autoimunitní onemocnění. Dnes žije aktivníživot na vozíčku.
Neskutečněsi vážím pomoci, kterou jste mě v posledních dnech zavalili! Vím, že tonení skromné přání, ale moc bych si přála handbike s úpravou pro kvadruplegiky.
Díky handbiku nebudu mít takové křeče. Jízdamě totiž pomůže vybít energii a když se unavím, křeče nejsou tak silné. Zároveňzískám a udržím si fyzickou kondici a taky mi to pomůže v udržení váhy.
Handbikeje zapotřebí v úpravě pro kvadrouše. Bude mít speciální úchopy a brzdí se naněm lokty a také motor, protože bez něj bych moc daleko nedojela. Tím že naněm budou úchopy, tak bude menší pravděpodobnost, že se na něm vymlátím…
Pokud chce vozíčkář aktivně sportovat, tak má buď smůlu nebomusí sehnat nemalé finance, popřípadě si věci někde půjčit. Jenže ononení moc kde, protože jich je opravdu málo.
Buduráda za každé sdílení popřípadě příspěvek! Přispívat mohou i firmy nebopodnikatelé, při darování stačí vyplnit údaje a přijde vám daňově uznatelnépotvrzení o daru, takže není problém si dar odečíst z daní.
Celýmůj příběh najdete na mém webu, kde přidávám i články na blog! :)
Buduvelice ráda, pokud se mi rozhodnete pomoci i s handbikem.
200 Kč — Anonymous donor 2 years ago
1 000 Kč — Anonymous donor 2 years ago
200 Kč — Anonymous donor 2 years ago
505 Kč — Anonymous donor 2 years ago
200 Kč — Anonymous donor 2 years ago