#9 z dvanáctera pro lepší CSR. Zapojte veřejnost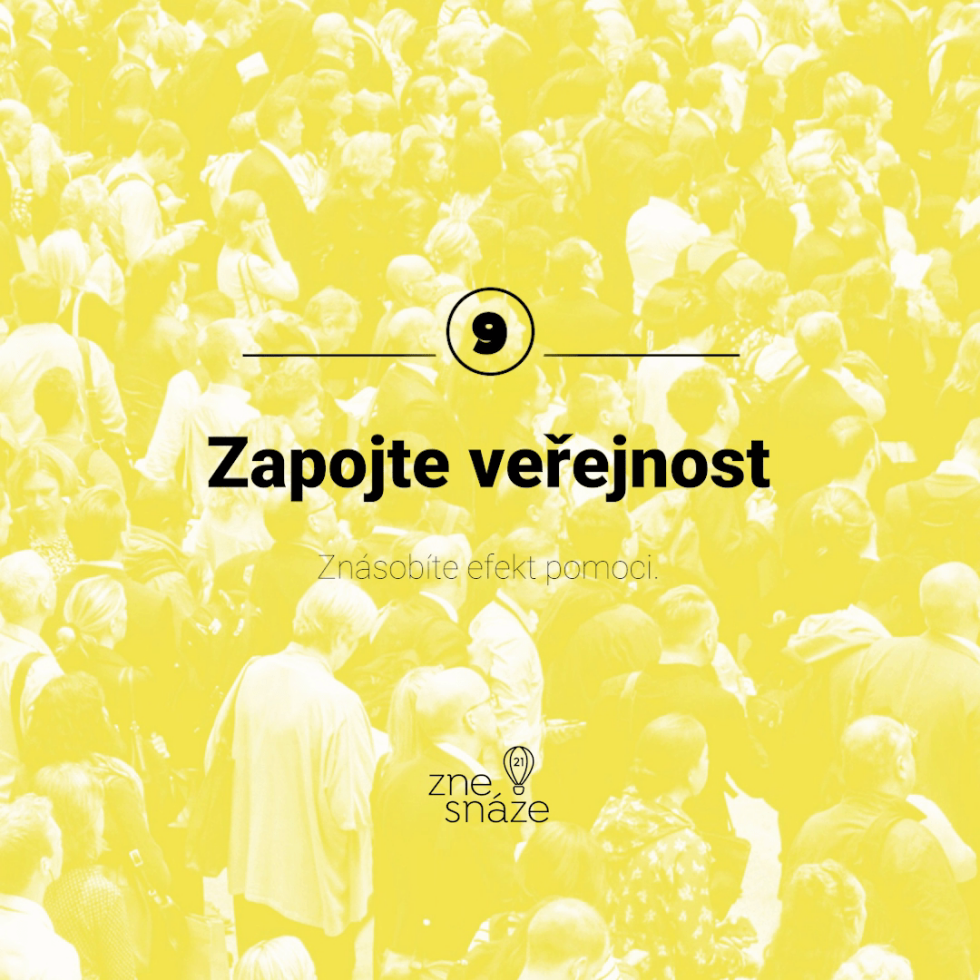 Za posledních deset let se CSR u řady firem změnilo z okrajové záležitost na běžnou součást jejich fungování. I očekávání veřejnosti jsou poměrně jasná, dle studií agentury Ipsos si tři čtvrtiny Čechů myslí, že společenská odpovědnost a udržitelnost má být zakotvena v základních hodnotách firmy. To přímo volá po tom, aby vaše projekty nezůstávaly "jen" za branami vaší firmy.
Můžete například vyzvat veřejnost, aby vám dala tipy, na které oblasti byste se v rámci CSR či charity měli zaměřit ve vaší lokalitě. Tak to dělá například Škoda Auto.
Nebo můžete spustit sbírku, ve které se budou scházet příspěvky od veřejnosti i vaší společnosti. Zafungovalo to například u nás, když společnost Gebrüder Weiss vyzvala veřejnost, že v její sbírce na pomoc vozíčkářům dary veřejnosti znásobí. Případně se můžete zapojit do už probíhajících aktivit neziskových organizací nebo občanských spolků, které zapadají do vaší CSR strategie. Věřte, že za silného partnera budou rádi.
Jedna věc je o firemním CSR rozumně komunikovat, ale to samo o sobě nestačí. Ještě lepší je vaše aktivity dělat přímo se zapojením veřejnosti. Pozitivní efekty se násobí a firma buduje přirozeně i své vztahy s místní komunitou.