#6 z dvanáctera pro lepší CSR. Inovujte a inspirujte (se)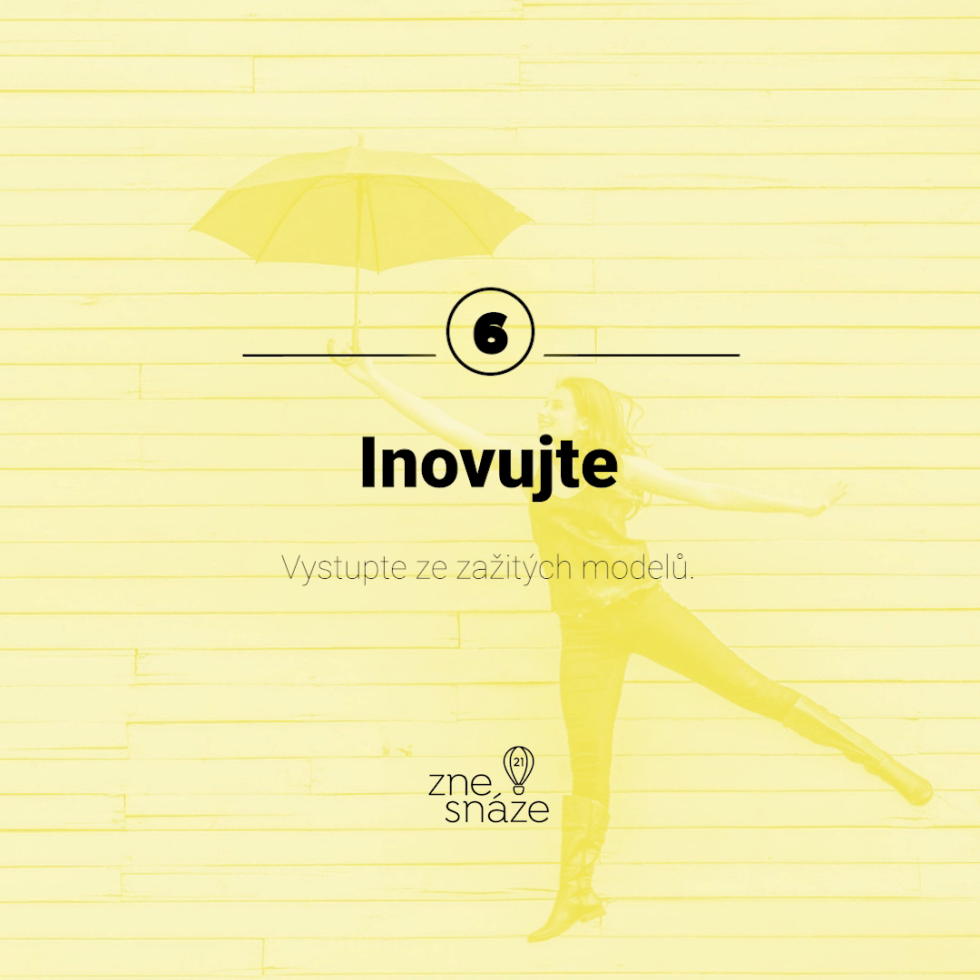 Cíl charitativních projektů zůstává stále stejný – pomoct dobré věci. Způsobů, jak toho dosáhnout, ale neustále přibývá. Některé fungují víc a jiné míň, ale není třeba se držet jen jednoho modelu, protože jste na něj byli zvyklí z minulosti. Nebojte se vystoupit ze zajetých kolejí a vydejte se na nové cesty.
I CSR strategie potřebuje čas od času vyhodnotit, a případně oprášit, aby splnila vaše očekávání. Nebudeme přehánět, když řekneme, že obzvlášť dnes máte inspiraci na každém rohu a stačí hledat nebo se zeptat. Můžete se inspirovat zkušenostmi jiných firem nebo si nechat představit různé možnosti, které pro vás mohou připravit neziskové organizace.
Je přirozené, že vaše představy se mohou vyvíjet v čase a je to tak správně. Máte pocit, že už roky podporujete jednu a tu samou organizaci a cítíte, že chcete víc? Nebojte se to změnit. Pomoc vás může bavit, naplňovat vás. Nemusí být nudnou povinností. V Nadačním fondu pomoci vám rádi pomůžeme vaše CSR aktivity nasměrovat.
A ještě jedna důležitá věc – sdílejte své zkušenosti. Není vychloubání říct, co se vám povedlo, a také není ostuda přiznat, že jste v některém případě šlápli vedle. Čím více spolu budeme o různých možnostech CSR a charity mluvit, tím spíše bude slepých uliček ubývat.