Night Vision for Roman from 102th brigade of Armed Forces of Ukraine
Night Vision for Roman from 102th brigade of Armed Forces of Ukraine
Amount raised 91 300 Kč of 184 000 Kč goal
Left 17 days
50 % z původního cíle
The campaign has ended 16. April 2023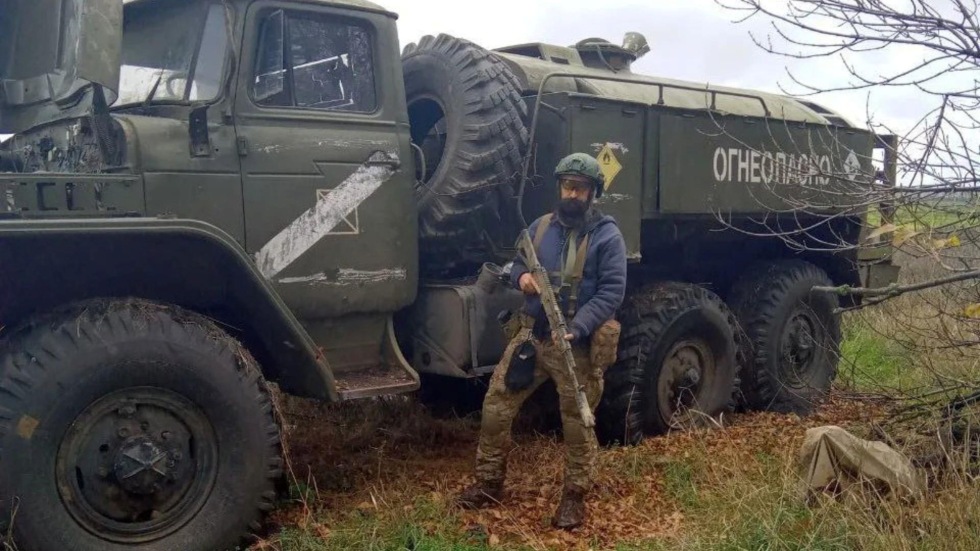 Roman Grusso has a reason to fight. The former teacher was working in 2014 in Russia, when the FSB arrested him and decided to make him an exemplary story of a Ukrainian saboteur. However, it was more about money - after all, his family had to pay him off regularly. He also spoke about his experiences on Ukrainian TV.
After his return, he joined the army and fought in the Donbas. After being wounded in 2017, he went into civilian life, only to return in February 2022.
Since then he has been fighting in 102, a separate brigade, and has been asking us for a helmet-mounted thermal imaging camera (and mounts to go with it).
It will make it much easier for him to move around at night, because he will see the Russians and not them him... And that's the point!
We will personally hand him the thermal imaging camera on his next trip to Ukraine.
If we collect less - we will fill in the missing money from our own resources.
If we raise more, we'll buy more material - jackets, thermal underwear, helmets, bags...
5 000 Kč — Anonymous donor 4 days ago
1 221 Kč — Libor Šidlo 1 week ago
4 200 Kč — Anonymous donor 1 month ago
"Mucha fuerza !!"
285 Kč — Jose 1 month ago
2 000 Kč — PLBMO 1 month ago
1 000 Kč — PLBMO 1 month ago
"Na ďalšie a ďalšie vízie "
500 Kč — Peťo 1 month ago
284 Kč — Miroslav M 1 month ago
1 000 Kč — Anonymous donor 1 month ago
"Ať slouží.."
500 Kč — Anonymous donor 1 month ago