Equipment for school of box for children in Ukrainian village of Jasiňa
Equipment for school of box for children in Ukrainian village of Jasiňa
Amount raised 128 139 Kč of 125 570 Kč goal
Left -91 days
102 % z původního cíle
The campaign has ended 04. September 2023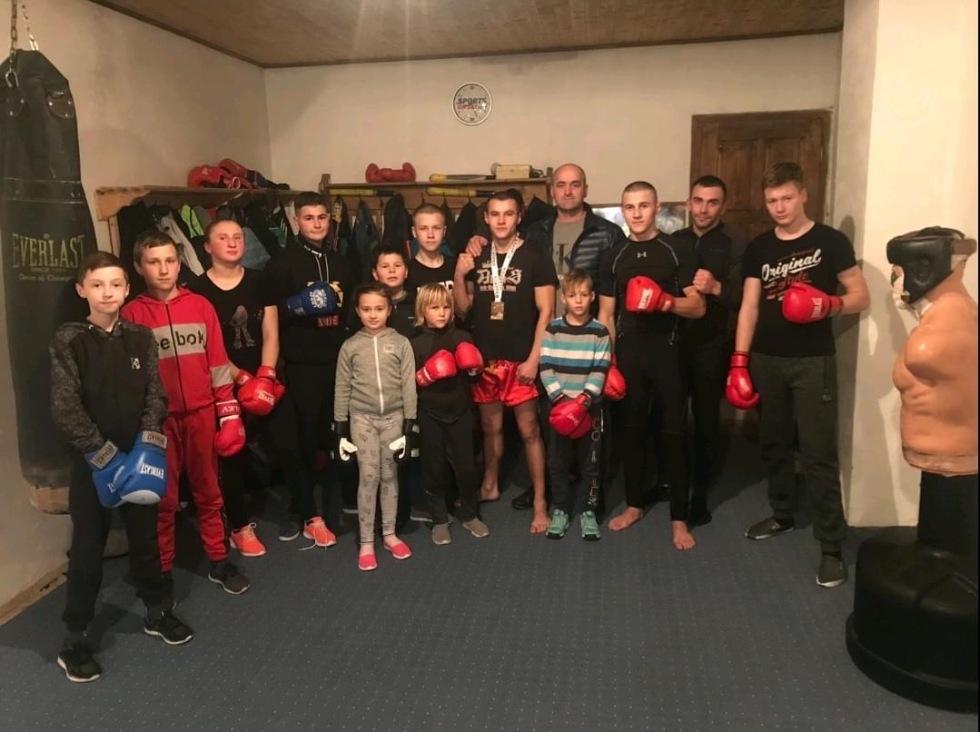 Yasinia is a village in Transcarpathian region of Ukraine. At one time it was the easternmost point of the Czechoslovak Railways (Transcarpathia belonged to inter war Czechoslovak republic).
Today, the village high in the mountains has about 8,000 inhabitants. Nineteen of them were already killed in action in the defence of Ukraine against Russian aggression. Thirteen are missing in actiob.
The children's sports section is an important part of the village life, even in times of war.
Forty-one children here are engaged mainly in boxing - a very popular sport in Ukraine. It is one of the few activities for children in a remote village. But the conditions in which they train are appalling - ancient, crumbling equipment is often held together only by duct tape.
In agreement with the coach, we decided to help with at least basic equipment costing 125,570 crowns.
A boxing ring with an approx. 50 cm high platform will be: 82 450 CZK (The platform of approx. 50 cm at a cost of approx. 25 000 CZK will be made by the locals themselves on site)
Foam/mattress flooring approx. 27 000 CZK,
180cm mushroom with loop - 2100 CZK
130cm mushroom with loop - 1650 CZK
Sports equipment:
Boxing. dummy "TOM" 130cm with loop and 2× beard - 1750 CZK
Boxing bag 180/35cm - 1450 CZK
Boxing bag 120/35cm - 1100 CZK
Wall Ball 3kg- 488 Kč
2x4kg (543 Kč ×2) - 1086 Kč
2×5kg (598 CZK ×2) - 1196 CZK
Wall punch (shoe) × 2 - 5300 Kč
We will take the purchased materials to Yasina with the help of our friends from the Aktualne o Ukrajine initiative, who have already taken several shipments of aid to Yasina
In the past, we have also helped Jasinia by supplying food processors for the preparation of instant borsch soups, which local women prepare for the men on the front line. Coverage of the event ran on CNN Prima News https://cnn.iprima.cz/stab-cnn-prima-news-dorazil-do-jasine-s-pomoci-tamni-zeny-vojakum-chystaji-polevky-199669
Thank you.
777 Kč — Anonymous donor 3 months ago
1 221 Kč — Petr B 3 months ago
373 Kč — Anonymous donor 3 months ago
"Kdysi byla Jasinja nejvýchodnější vlakovou zastávkou Československa. Ať díky vaší pomoci vidí světlo na konci tunelu. Sláva Ukrajině"
45 000 Kč — Anonymous donor 3 months ago
4 000 Kč — Anonymous donor 3 months ago
"Matyáši, díky za to, co děláš!"
1 000 Kč — Jiří 3 months ago
1 221 Kč — Anonymous donor 3 months ago
290 Kč — Anonymous donor 3 months ago
1 000 Kč — Anonymous donor 3 months ago
373 Kč — Anonymous donor 3 months ago