Do 7.třídy pojede Deniska na novém vozíčku
{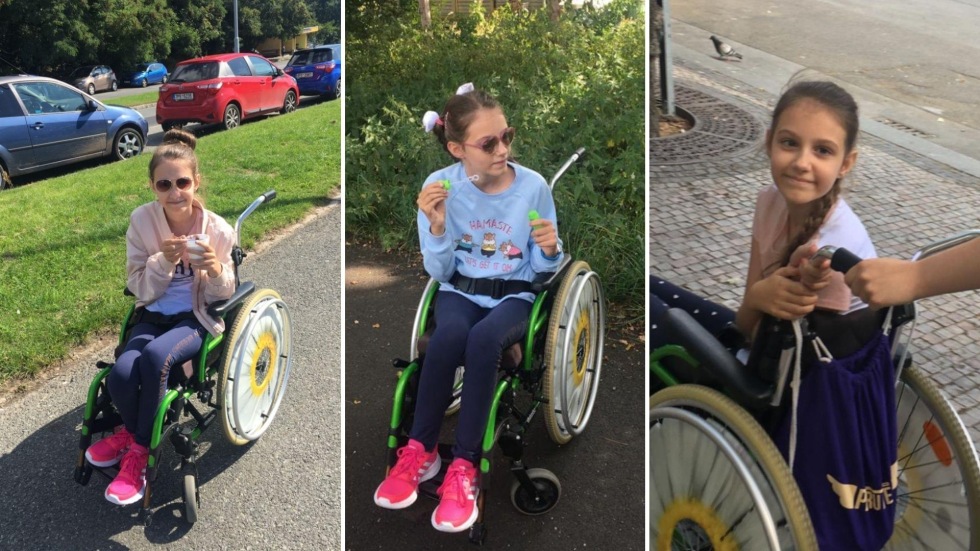 }
Do 7.třídy pojede Deniska na novém vozíčku
Amount raised 22 261 Kč of 15 600 Kč goal
Left -328 days
143 % z původního cíle
The campaign has ended 12. July 2022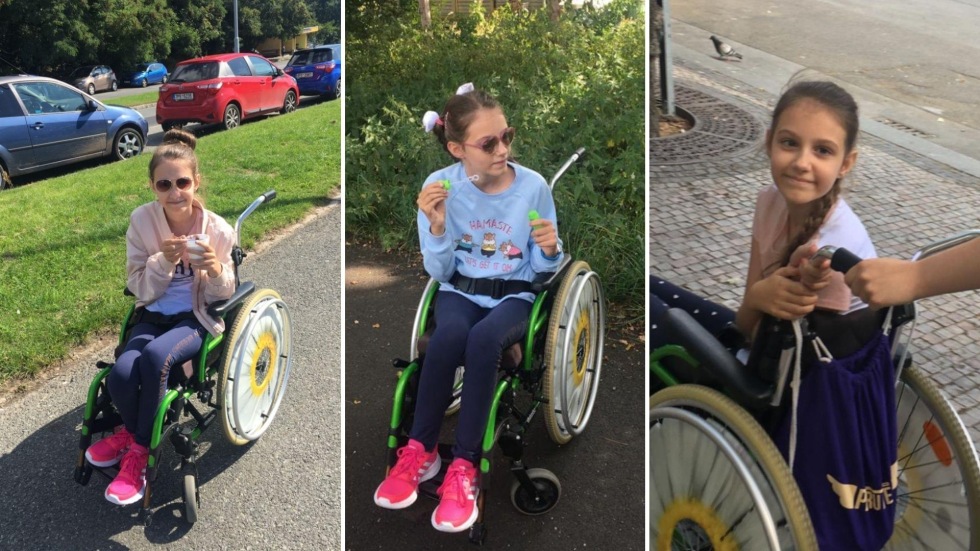 Jmenuji se Denisa a mám úžasnou dceru Denisku, které je 13 let a bohužel je na invalidním vozíčku. Žijeme v bytě společně s mojí maminkou a Denisky babičkou, která je vdova.
Jsem samoživitelka, otec neprojevuje o dceru zájem.
Proč Deniska potřebuje invalidní vozíček?
Dcera se narodila o 3 týdny předčasně, jako úplně zdravé miminko. O to větší bylo tak mé překvapení, když jí od 7. měsíce začala při chování padat hlavička a měla slabé svalíky, nelezla, sama neseděla, kolem 2. roku se začala teprve plazit.
Po všech dostupných vyšetření (genetika, magnetická rezonance, metabolické vady) lékaři nenašli příčinu. Dcera nechodí, sama nestojí. Je tak odkázaná na invalidní vozíček.
Jak dceři sbírka pomůže?
Z prvního vozíčku už vyrostla, teď v září půjde do 7. třídy a na nový vozíček je doplatek 15 000 Kč. V současné situaci je to pro mě bohužel nedosažitelná částka, a proto Vás žádám o pomoc.
Předem velmi děkuji.
Díky Vám všem !!!
19. 07. 2022
Dobrý den,
chtěla bych srdečně poděkovat všem dárcům, kteří Denisce přispěli na nový vozíček. Moc si Vaší pomoci vážím.
Děkuji Denisa Loulová
5 707 Kč — Ivana a Radek Dvořákovi 1 year ago
"Přejeme hodně úspěchů v 7. třídě. :-) "
5 000 Kč — SKORSTEN CZ, s.r.o. 1 year ago
"Thank You for last time, Denisa. It was a great pleasure working with You! We are looking forward to see You again soon! All the best, Christian Zethner"
5 000 Kč — THEGREATESCAPE s.r.o 1 year ago
777 Kč — Anonymous donor 1 year ago
5 000 Kč — Ola Pampana 1 year ago
777 Kč — Anonymous donor 1 year ago