Benefičný LIVE workout "MY SME LIVE" #2
{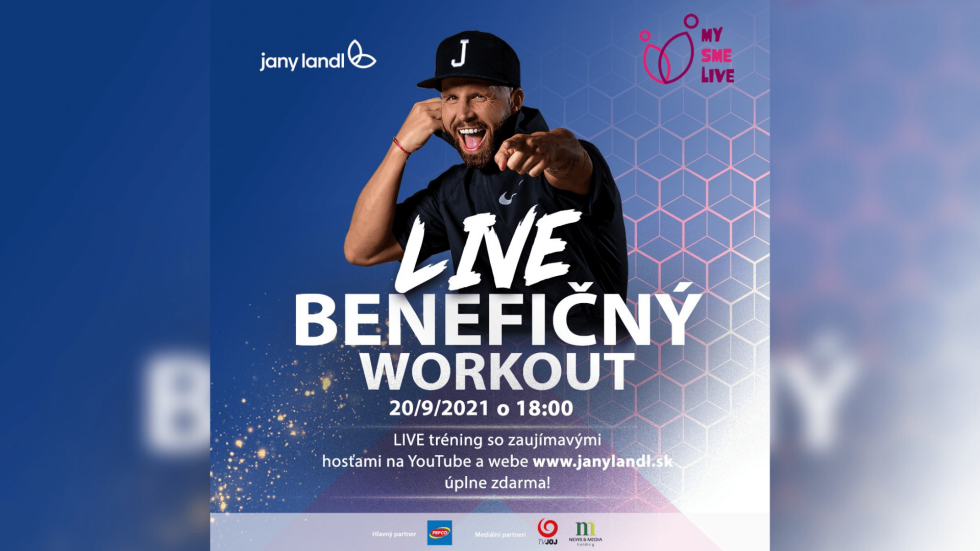 }
Benefičný LIVE workout "MY SME LIVE" #2
Amount raised 87 687 Kč of 100 000 Kč goal
Left -418 days
88 % z původního cíle
The campaign has ended 17. October 2021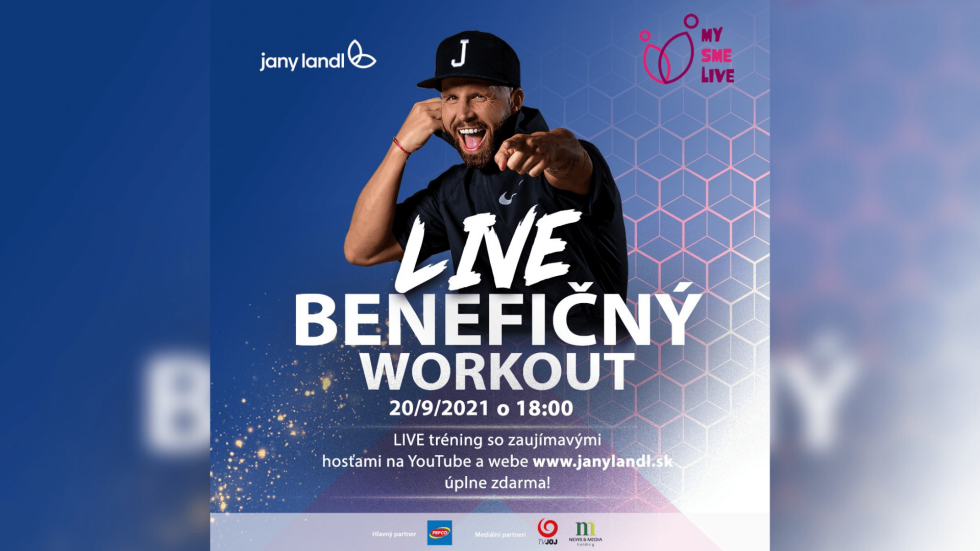 Budeme páliť kalórie a zároveň pomáhať slobodným mamičkám s deťmi v núdzi na Slovensku a v Čechách.
Benefičný live workout "my sme live" #2
Už v pondelok 20. Septembra o 18:00.
Vysielaný bude pre všetkých zdarma na www.janylandl.sk alebo youtube Jany Landl – Keď nevládzeš pridaj!
Ide o jedinečnú audiovizuálnu show svojho druhu na Slovensku aj v Čechách.
Čakajú vás namakané workouty a nebudú chýbať ani skvelí hostia:
Cigánski Diabli, Emma Drobná, DJ EKG, Attila Végh, Katka Jakeš, Zora Czoborová, Lucia Mokráňová, Kristyna Skalická – To jídlo, Bongoman. Programom vás bude sprevádzať Erika Barkolová.
Komu budeme pomáhať
Vyzbierané peniaze venujeme ženám, ktoré sa ocitli v ťažkej finančnej situácii samé s deťmi, alebo majú choré deti a sú na ich výchovu samé (samoživiteľkám – slobodným maminám).
Za statusom slobodnej matky sa často skrýva silná žena, ktorá stratila v partnerovi oporu a musí sa spoliehať sama na seba. A to rozhodne nie je ľahká cesta. Pracuje, plní všetky finančné záväzky, stará sa o domácnosť a o množstvo iných povinností.
Finančný dar použijú na nákup stravy, zdravotných pomôcok, k zaplateniu účtov apod. Pomôžeme im skvalitniť život.
MY SME LIVE
Občianske združenie MY SME LIVE vzniklo ako súčasť projektu live online tréningového programu pod vedením Janyho Landla. Neustále sa rozrastajúca komunita cvičiacich ľudí najviac oslovila dievčatá a ženy, ktoré často túžia po zmene.
Preto sme sa rozhodli, že prostredníctvom nášho občianskeho združenia strategicky podporíme práve tie ženy, ktoré zostali na výchovu a starostlivosť o svoje deti samé a často im žiaľ neostáva čas pre seba.
373 Kč — Anonymous donor 1 year ago
127 Kč — Anonymous donor 1 year ago
508 Kč — Anonymous donor 1 year ago
254 Kč — Anonymous donor 1 year ago
127 Kč — Sona Krajcovicova 1 year ago
"Klobúk dole pred všetkými slobodnými mamičkami... Ste silné bytosti... "
254 Kč — Martina 1 year ago
508 Kč — Petra 1 year ago
76 Kč — Jana Luptakova 1 year ago
127 Kč — Anonymous donor 1 year ago
253 Kč — Anonymous donor 1 year ago